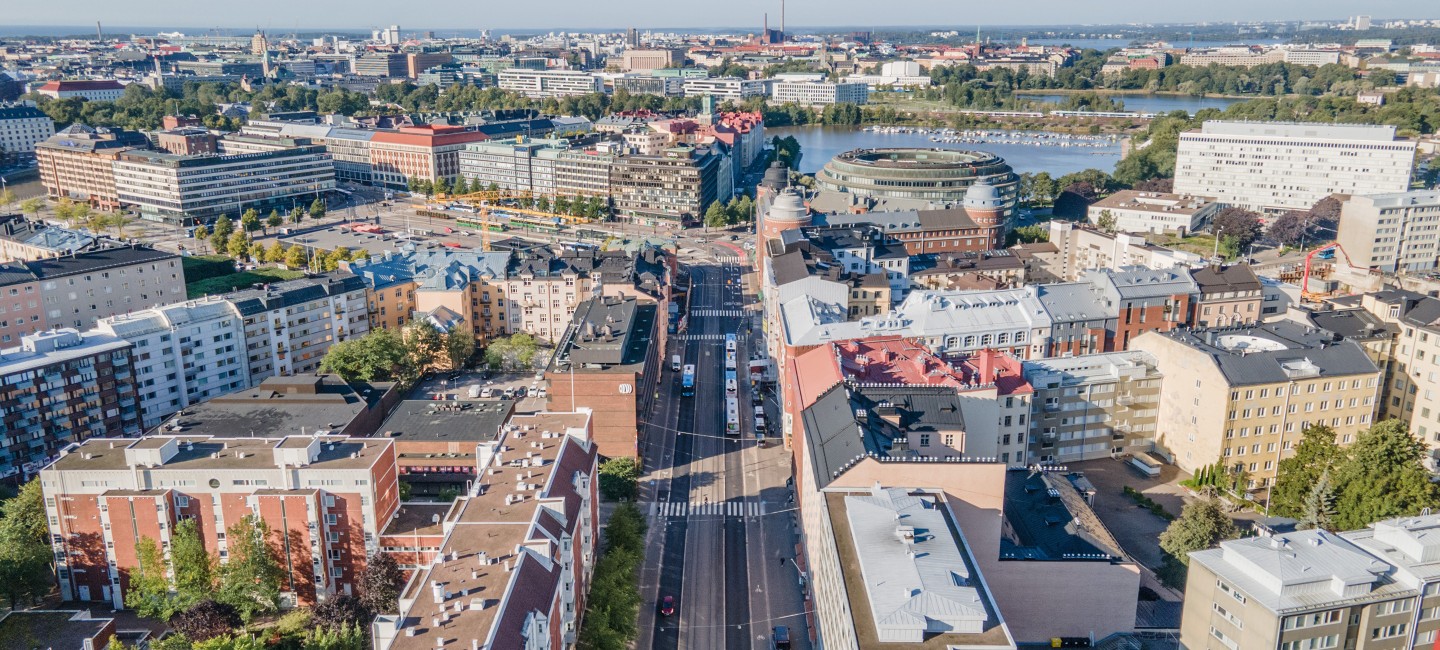 Urban construc­tion
Expertise in sustainable urban construction
Today, construction is heavily focused on urban environments. In addition to housing, jobs and services, cities also need new urban infrastructures. The sustainable development of cities requires a comprehensive skill set from designers and builders alike. We offer wide-ranging urban construction services from foundation excavation to street construction and recreational areas.
Construction in the middle of a city has a major impact on the people moving in the area, highlighting the importance of cooperation as well as seamless, open communication. Planned implementation enables safe and functional traffic, living and business despite the construction work. To document the progress of the work, we provide an up-to-date digital overview of the situation. It enables us to monitor quality and react quickly to potential deviations. In major projects, we utilise our project management processes and steering group work procedure to ensure seamless production.
We have been recognised for our competence in traffic arrangements, inclusion and accessibility of urban projects. Helsinki and Uusimaa Visually Impaired Association granted us its visually impaired accessibility award for our Hämeentie renovation project.
Diversity as a strength
Our competence enables us to implement any project from design to construction, even in challenging urban environments. We are at our strongest in multi-faceted projects, and we are adept at different kinds of works from laying foundations to building tracks and from road construction to energy infrastructures. We work both underground and on the surface.
We have carried out several collaborative projects, such as alliances and project management contracts. We can help with selecting the right implementation method or procurement model. By participating already at the development stage of projects, we can help find a sustainable solution while making the work more efficient, enabling a faster turnaround.
Explore our references
Interested? Please contact us for more information!
Demanding foundation excavations