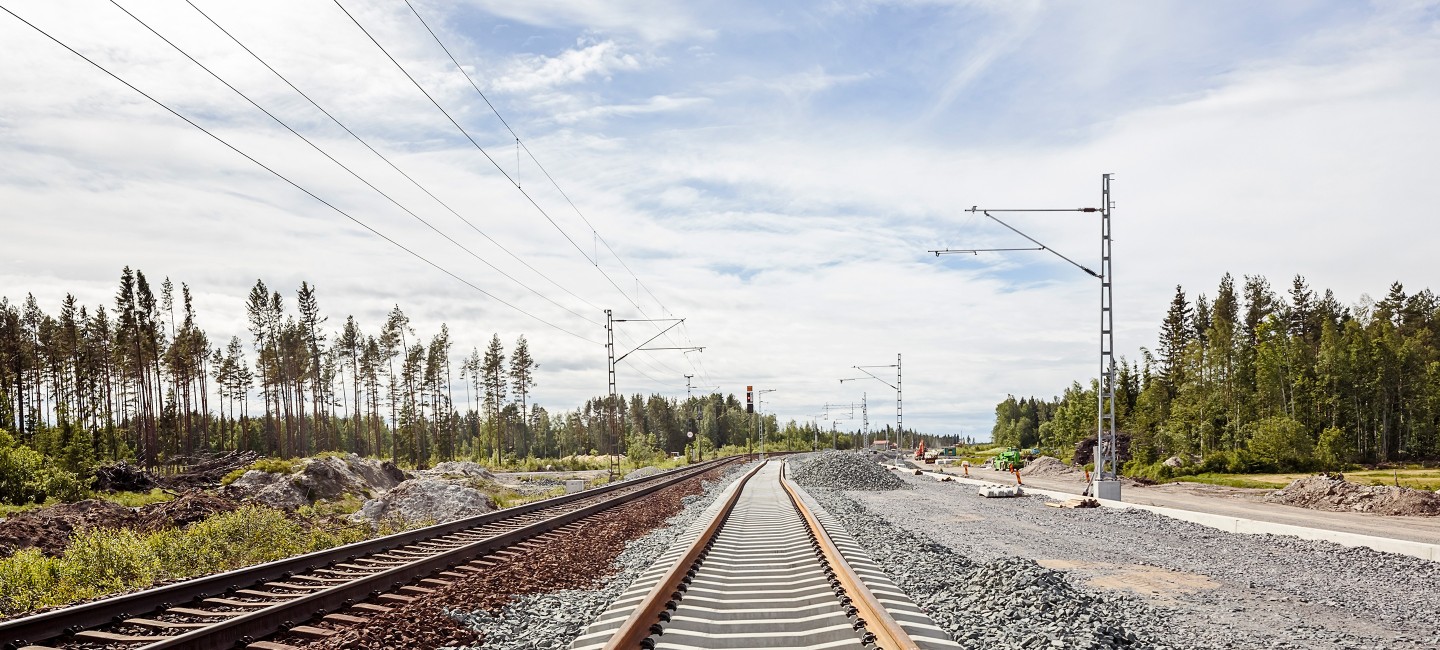 Railway services
We enable safe and punctual railway traffic
We provide railway infrastructure solutions to meet the needs of the increasing railway traffic and growing speeds while promoting the implementation of carbon neutral railway traffic, both passenger and freight.
We cover the entire spectrum of trackwork from construction to maintenance and other rail projects and works. The basic safety and trafficability requirement is that the track conditions meet the railway regulations. We have an uncompromising attitude towards safety, enabling us to achieve the best possible result for our customers and users of rail services.
We offer turnkey railway services using our own fleet and equipment and invest in project management, including, for example, international procurement. Our customers include public organisations, such as the Finnish Transport Infrastructure Agency for the state railway network, and cities for tramway and metro work, as well as private track owners, such as factories and ports.
Services from construction to maintenance
We offer services from track construction to maintenance, but we also implement other railway traffic works. We provide railway survey services, quality welding and ultrasonic testing as well as equipment and fleet for all types of track works and environments.
Explore our references
Interested? Contact our team!