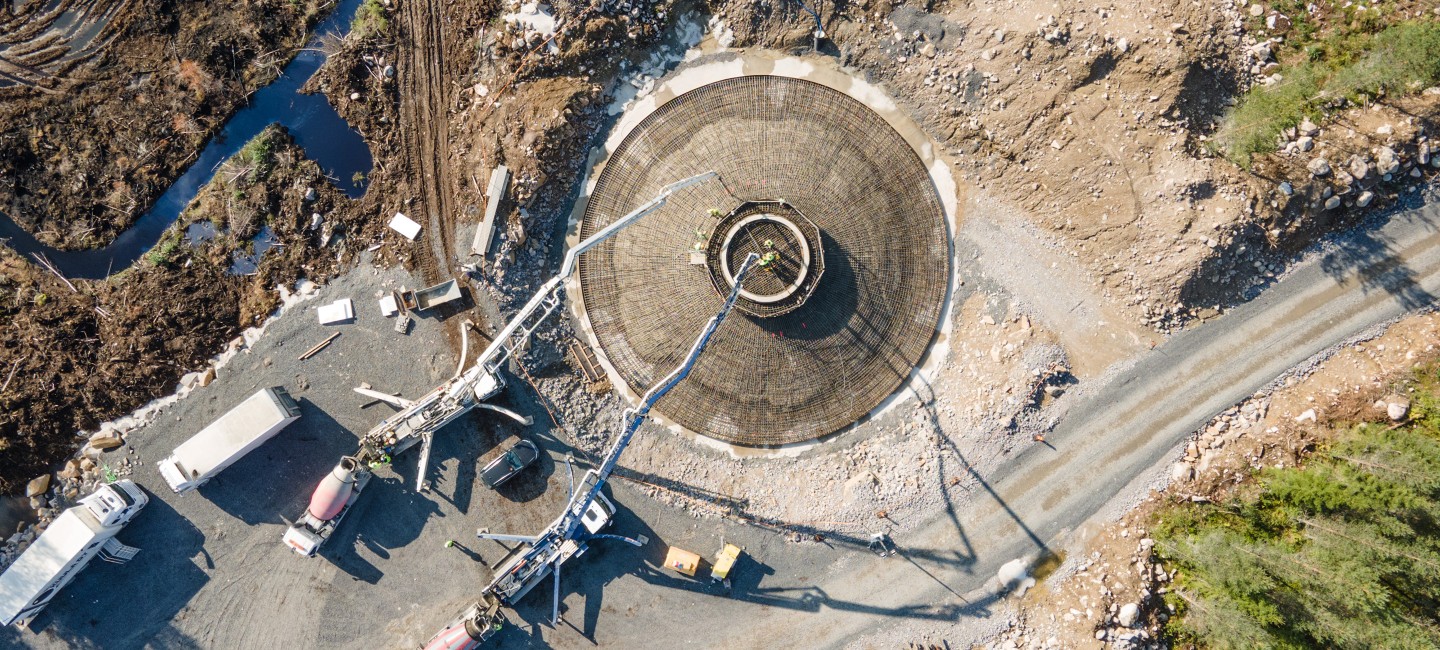 Wind power infra­structure
Wind power infrastructure on a turnkey basis
As part of the solution to the climate crisis, energy is being produced more cleanly and locally. Wind power is an emission-free, domestically produced alternative with competitive production costs. We build wind power infrastructures in a customer-oriented way provided as individual service deliveries or comprehensive turnkey deliveries.
Our services comprise the project stages of the wind power infrastructure from design to construction and maintenance. Our extensive experience of designing and building large-scale infrastructures as well as managing large projects enables us to implement wind power infrastructures even in variable and challenging terrains. Our expertise also includes the design and construction of electricity networks, which means that the energy produced by a wind park can be transferred to regional or national grid.
Interested? Please contact us!
Read more