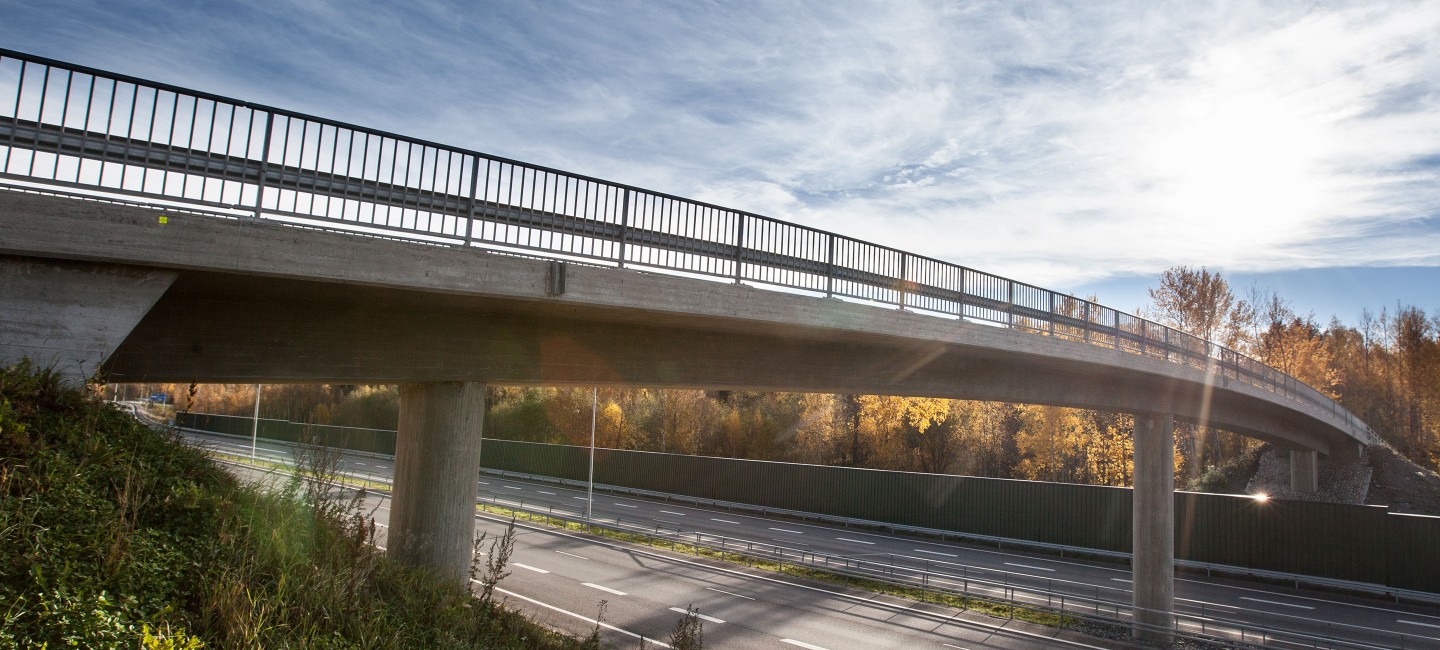 Bridge and concrete construc­tion
Faster and more cost-effective bridge projects
A critical part of the road and railway network, bridges connect people, goods and traffic. The most stunning bridges are also famous landmarks, like the Laitaatsalmi bridge we built in Savonlinna. We have been constructing bridges for hundreds of years – and we have been developing bridge-building practices for just as long.
We construct and repair bridges of all sizes from challenging waterway bridges to standard road bridges. In bridge construction, we use the methods we have developed, for example, with regard to the foundation methods, formwork technologies as well as the concreting of structures. Our methods enable us to execute bridge projects faster and more cost-effectively.
We have been a strong presence in the development of the data modelling and 3D design of bridges. Thanks to a cloud-based system and digitalisation, all parties of the contract are able to view the progress of the model-based designs in real time, with fast change management. Modelling also enables us to conduct quantity surveys and work planning in the implementation of difficult structures.
Explore our references!
Interested in our service? Contact us!