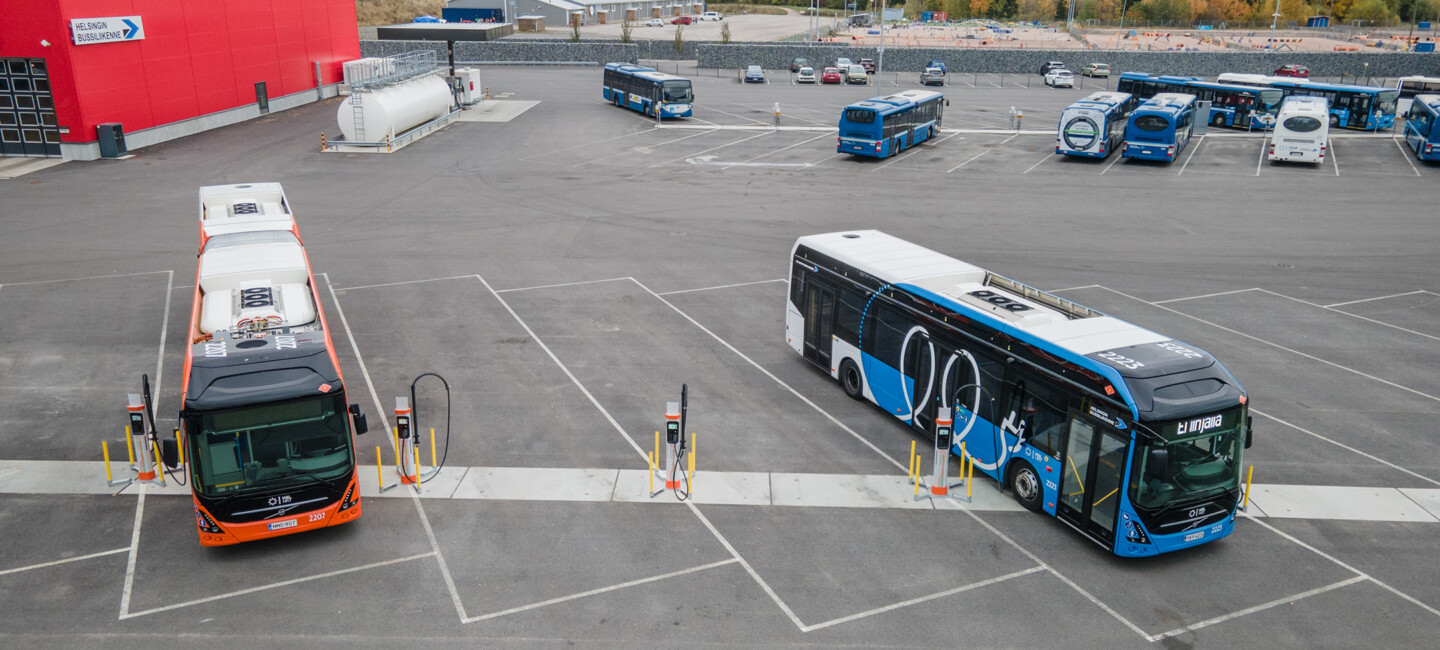 Electric vehicle charging
Tomorrow's infrastructure enables environmentally friendly transport
Traffic is going electric at a rapid pace and it is more common for consumers and professional drivers alike to opt for an electric vehicle. As a result, electric vehicle charging is becoming an increasingly important part of the traffic infrastructure.
At Destia, we have a sense of infrastructure and we use it to build tomorrow's infrastructure. We want to make the electrification of businesses, commercial traffic and the public sector as easy as possible with regard to charging electric vehicles. Our product range includes AC and DC chargers as well as the electrical infrastructure required for charging, including the distribution substation. We have the most comprehensive service and maintenance network in Finland, and we are able to manage even extensive charging networks efficiently throughout the year without any quality deviations.
Our service packages are always tailored to the customer's needs. We can provide our customers with a comprehensive solution or parts of the whole. In addition to a one-time investment, we offer leasing and charging as a service options.
Electric charging as a comprehensive solution or as individual parts
Want to hear more about our solutions? Please contact us!