Improvements in the flow of Hämeentie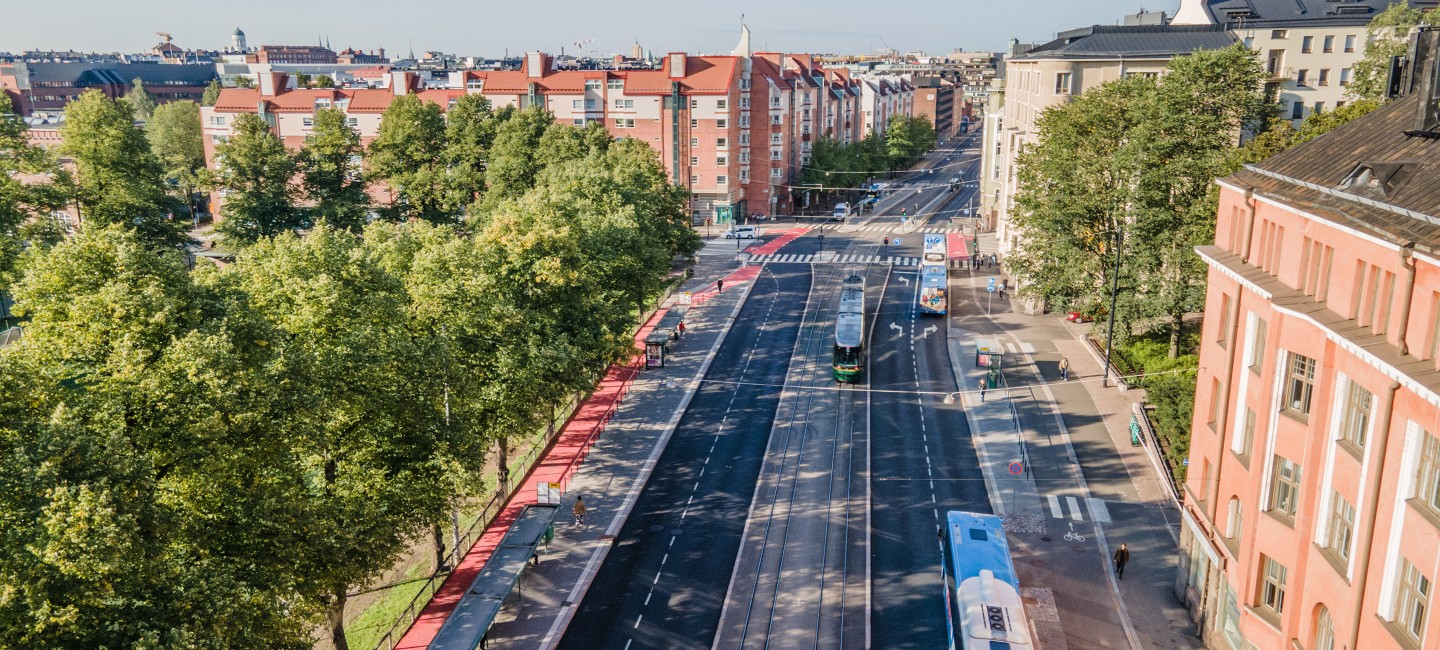 We renovated Hämeentie into a street designed for pedestrians, cyclists and public transport in a project that took over two years. The aim was to improve the safety and flow of traffic. As a result of the project, the opportunities for cycling, walking and public transport increased and, correspondingly, the volume of passenger cars decreased. 
The Hämeentie contract area covered about 1.5 kilometres of Hämeentie from Kurvi to Hakaniemi between Siltasaarenkatu and Helsinginkatu. The area also included the crossing streets on this section, the most significant of which were Viides linja and Haapaniemenkatu.
We renewed the tracks of the tramline on Hämeentie as well as the underground water mains, sewers and cabling. We also installed curbstones and sett stripes and renovated parts of the Sörnäinen metro station.
The contract area was located in a challenging urban environment with dense population, companies, day-care centres and educational institutions, in addition to which busy public transport passed through the site. The street renovation affected the daily lives of about 50,000 people throughout the contract. Our aim was to ensure the safety and smoothness of daily life throughout the project. We accomplished our goal with careful arrangements and up-to-date communications.