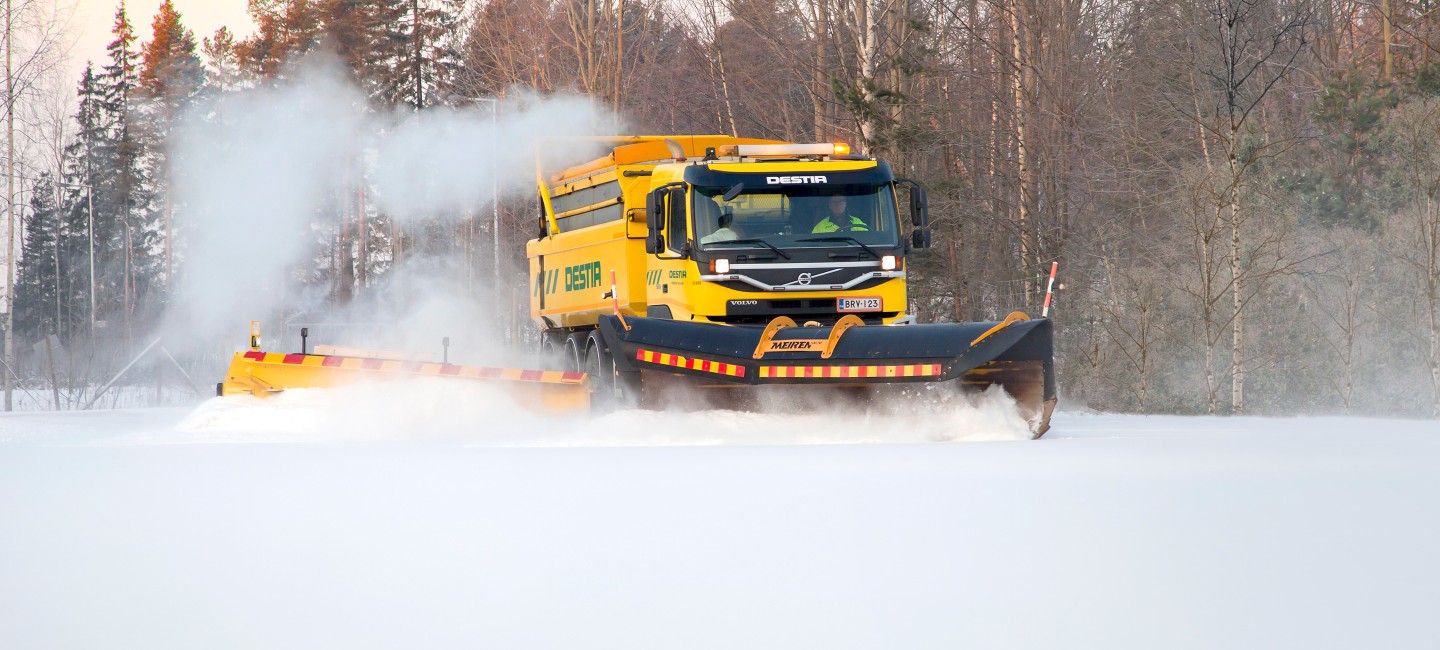 Maintenance
Maintenance services ensure safe and smooth traffic
We are a versatile expert in maintenance services. Our strengths are the most reliable weather and road weather forecasts, experienced and skilled personnel and modern working methods and equipment. Our services cover the winter maintenance of traffic routes and the surrounding areas, as well as the maintenance of gravel roads, bridges and the traffic environment in general.
Our well-timed, efficient operations create the preconditions for safe and smooth flow of traffic around the clock and throughout the year. We have strong practical experience in winter conditions and the winter maintenance of roads, so we know how to take pre-emptive maintenance action before any problematic conditions arise.
We offer long-term service contracts for roads and traffic environments to ensure suitable traffic conditions continuously and cost-effectively.