Traffic system plan created the conditions for a safe and functional urban environment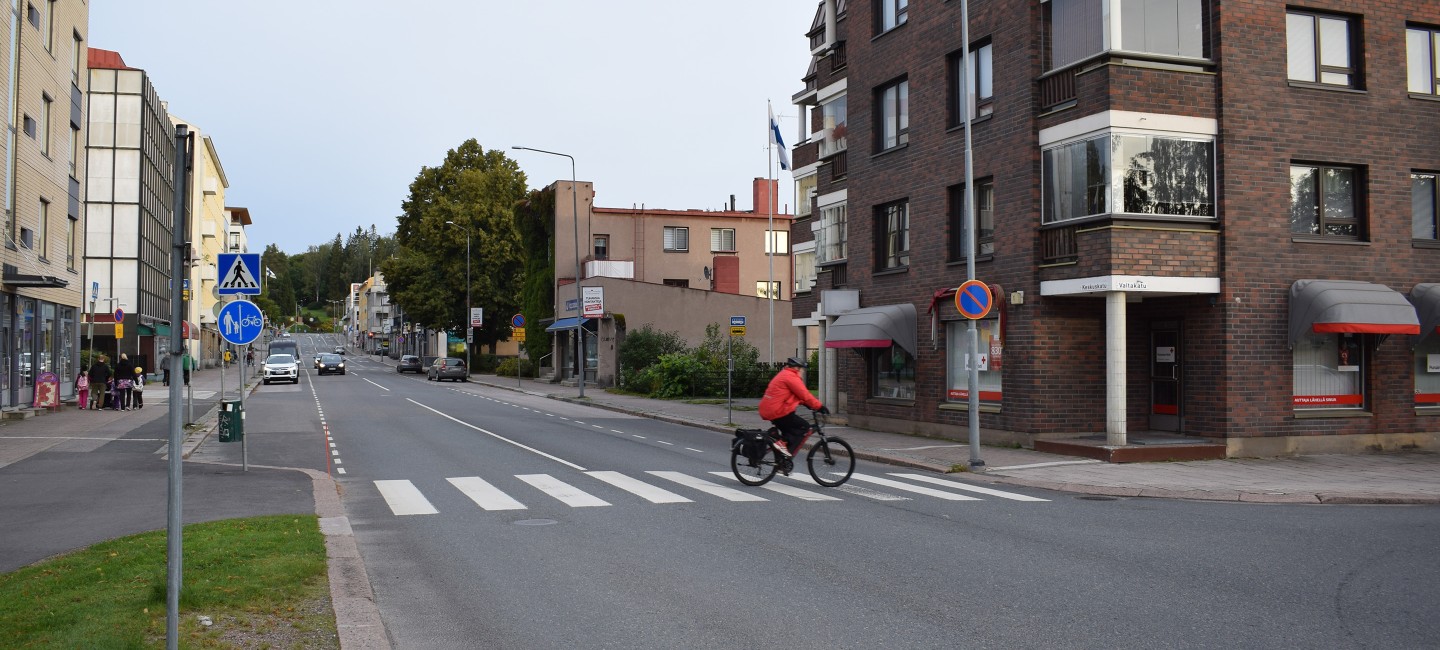 The traffic system plan for Riihimäki centre and its access roads is based on the Riihimäki Strategy 2030 as well as the vision for the Riihimäki station area and centre. #UusiRiksu is one of the four key projects in the Riihimäki Strategy 2030. Its areas of focus are the development of the station area, the living environment and vitality, and Riihimäki's role as part of Finland's growth network.
We studied three different alternatives for the development of Riihimäki centre's street network. We compared the impacts of these alternatives in terms of traffic, environmental and business impacts. Based on our assessment, a set of actions for developing the traffic system was chosen, including implementing a 30 km/h speed limit in the central Riihimäki area, extensive development of the pedestrian and bicycle network in conjunction with the street network, and actions to alleviate vehicle traffic in the central area.
With the improved intersection arrangements of external main roads, we aim to shorten the travel times of business transportation. With the shared street space solution, we aim to increase the attractiveness of the centre's brick-and-mortar stores in core areas. Together with the changes to speed limits, the actions included in the plan promote sustainable travel and the implementation of a comfortable urban environment.
In the traffic system plan, we presented the goal for Riihimäki's traffic network for 2040. However, the City of Riihimäki has already been implementing the actions in phases since 2020. In accordance with the plan, the central area is being developed in a way that the urban environment supports a comfortable living environment and sustainable travel in line with the city's strategic aims and vision for the centre, by directing traffic mainly to the central ring road and other main roads.
In addition to the central area, we defined actions for developing the access roads to Riihimäki. The starting point was to develop the service level of the connections so that the main roads outside the centre would be competitive connections for heavy traffic as well as traffic passing through.