Sinimäki substation responding to increasing electricity consumption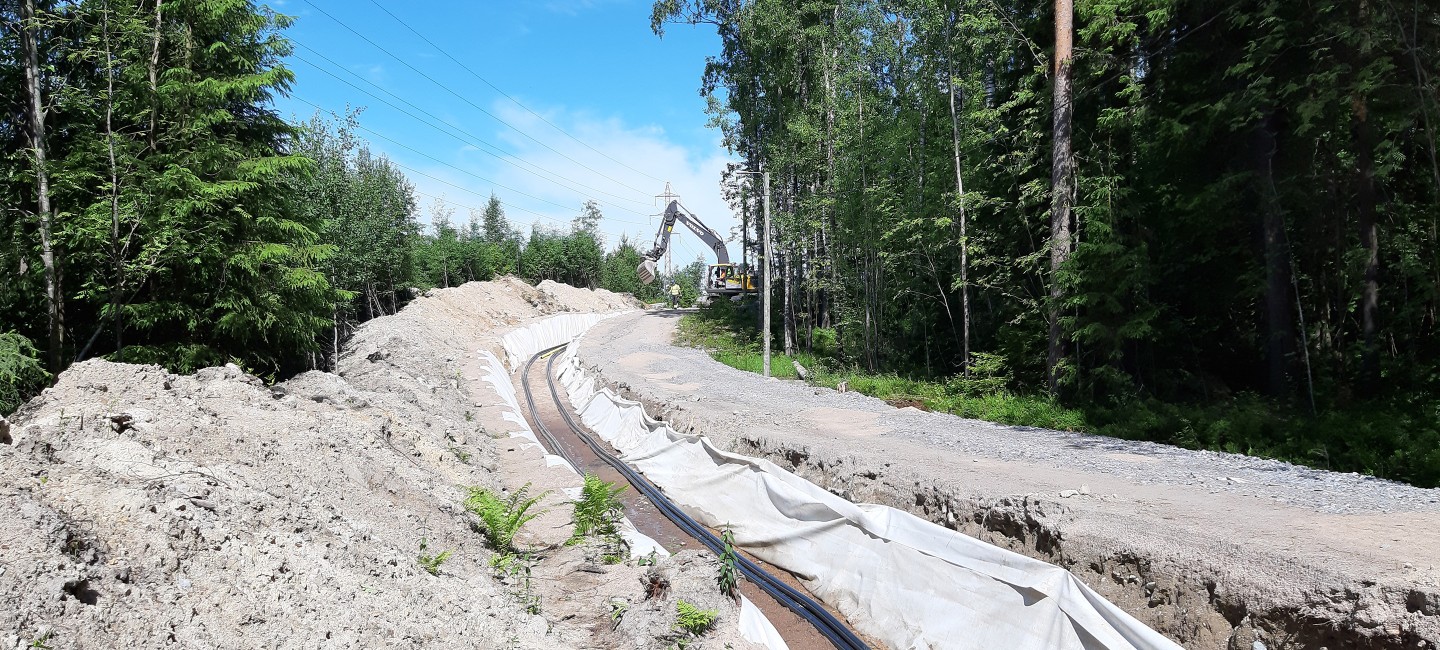 We are building the new Sinimäki substation in Nuijala, Espoo, which is responding to the increasing need for electricity in the area. The substation will also support the strategy of the carbon-neutral City of Espoo and its pioneering role in clean energy solutions. The new substation will replace the current Nuijala substation. Caruna Espoo Oy has ordered the work, and we are implementing it as a turnkey construction contract.
The construction of the new substation includes construction work on the transformer and switchgear building and the yard and land areas. We are delivering, installing and deploying 110 kV and 20 kV systems. In addition, we are constructing two 110 kV underground cable connections between Leppävaara and Nuijala, totalling around 6.1 kilometres.
There has previously been a popular outdoor trail at the site, which we will rebuild in autumn 2022. In cooperation with our partners, we carry out directional and horizontal drilling for electric cables in areas with railways, roads, ditches and soft ground.
The safety of residents and employees has been taken into account
In addition to residential buildings, there is more traffic in the area than usual during our construction work. We have been taking into account the safety of our employees and the residents of the area all the way from the design stage. For example, we had the traffic control plan approved by the City of Espoo in advance.
To ensure safe working, we have de-energised the 110 kV power lines in the area influenced by the stabilising and piling machines. Due to the soft soil in Sinimäki, we have also strengthened the ground in the area to ensure the safe movement of work machines.