Road plan project enabled the conversion of the Kello-Räinänperä route to a motorway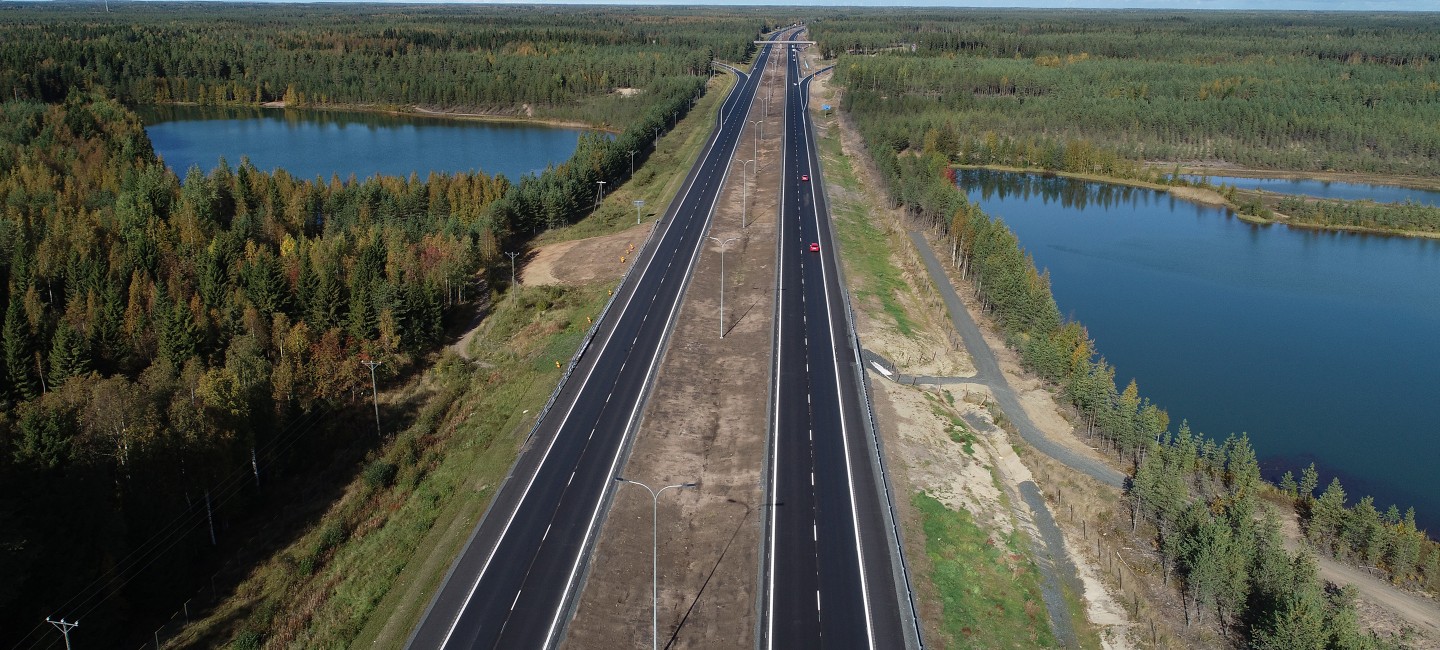 We carried out a road plan project for the national highway 4 Kello-Räinänperä route, where the single-carriageway road was converted into a motorway. The implementation of the project allowed improved connections to the national and regional personal and goods transport as well as regional businesses.
The road plan is an administrative plan, by which the road manager gains access to a legal permit to construct road arrangements. The road plan lays out the road area to be constructed and related areas and easements, such as outlets and permanent depositing sites for soil. In addition, the road manager must be aware of the effects of the road maintenance, which are generally described in the road plan.
The road plan solution covered a total of 18 kilometres of motorway, 10 bridge locations as well as the connection of three grade-separated junctions and two parking areas to the motorway. The plan also included noise barriers for mitigating the negative effects of the motorway in the Kello and Asemakylä area.