Play and exercise at the Kiviniemenranta neighbourhood sports park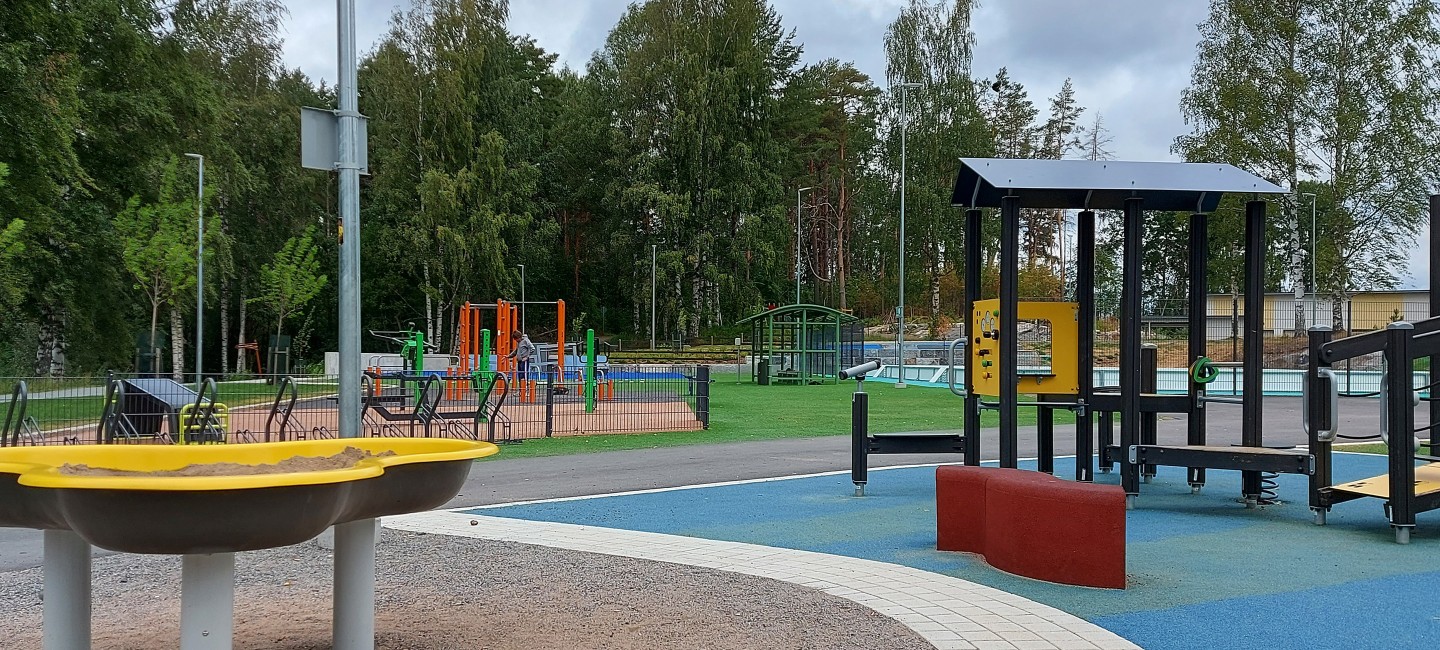 The Kiviniemenranta park, located in a key area in Kuopio, was transformed into a versatile neighbourhood sports area. Our landscape planning team prepared the final engineering plans of the neighbourhood sports park according to the master plan created by Kuopio city.
The project area was about 1.8 hectares wide. Our plans included several new functionalities to the park, renovation of multiple park sectors, exercise and sports areas, workout stairs, renovating the playground according to accessibility demands, leisure areas and renovation of the beach. Particularly challenging design features were the playground renovation and the workout stairs. Despite of the difficulties, we managed to include the majority of the master plan's features in the construction plan.
Since its completion, the large and diverse neighbourhood sports area has received praise from the users of the park. The park has also attracted people from outside the Julkula district. The size and versatility of the park is illustrated by the fact that there are 11 separate workout and playground activities and 40 pieces of equipment and outdoor furniture in the area.