General plan of municipal infrastructure as part of urban planning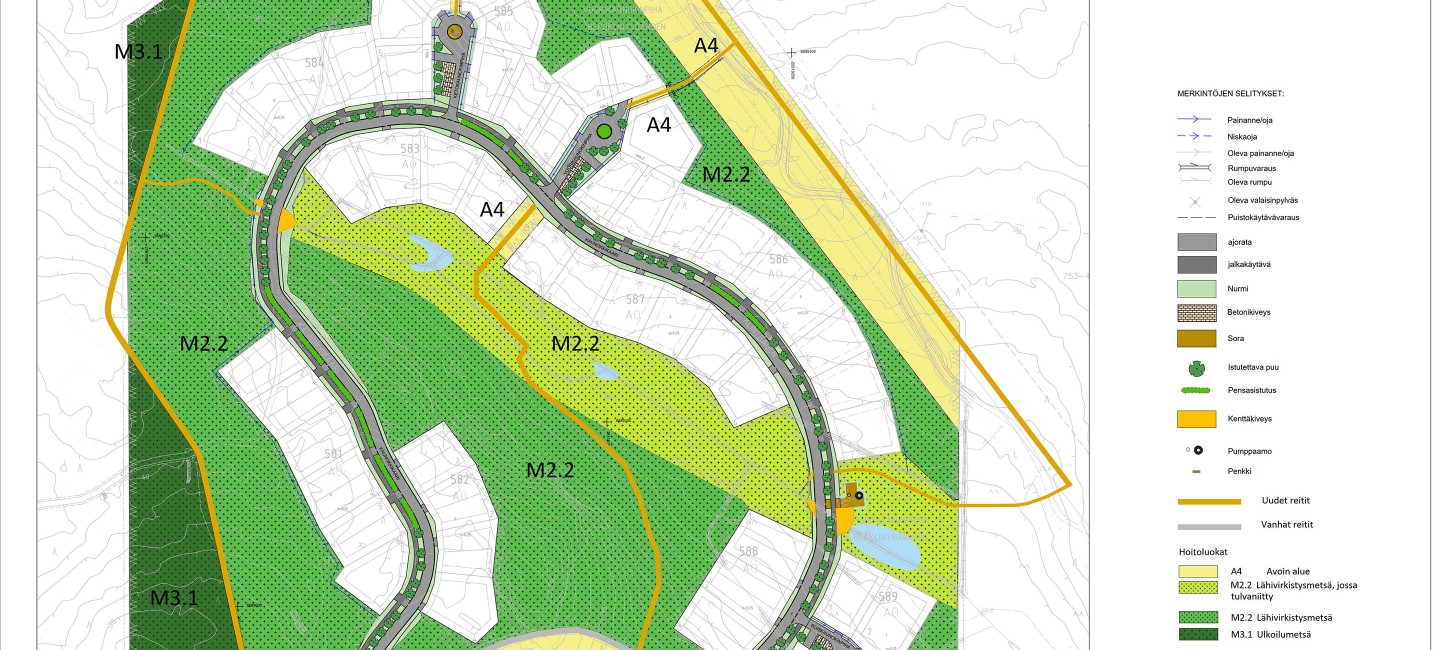 Taasjärvi is a residential area in Söderkulla in Sipoo. The municipality of Sipoo is preparing a detailed urban plan for the area. Functionality of urban networks and areas are one of the most important prerequisites for comfortable living.
Adequate reservations for streets and traffic areas, walkways, urban parks, park pathways, storm water management basins and channels, snow storage areas and water supply networks for the Taasjärvi area were determined in the general plan of municipal infrastructure that we provided for our client the municipality of Sipoo. Cost-effectiveness, feasibility of the planned infrastructure, preserving uniqueness of the area, preparing for changing climate and environmental aspects were important points of view in the plan.
The general plan of municipal infrastructure of Taasjärvi area both addresses the needs of developing the area and also appreciates natural habitat and recreation areas thus providing comfortable living environment for the current and future inhabitants.