A new appearance and attractiveness for a culturally and historically valuable landscape park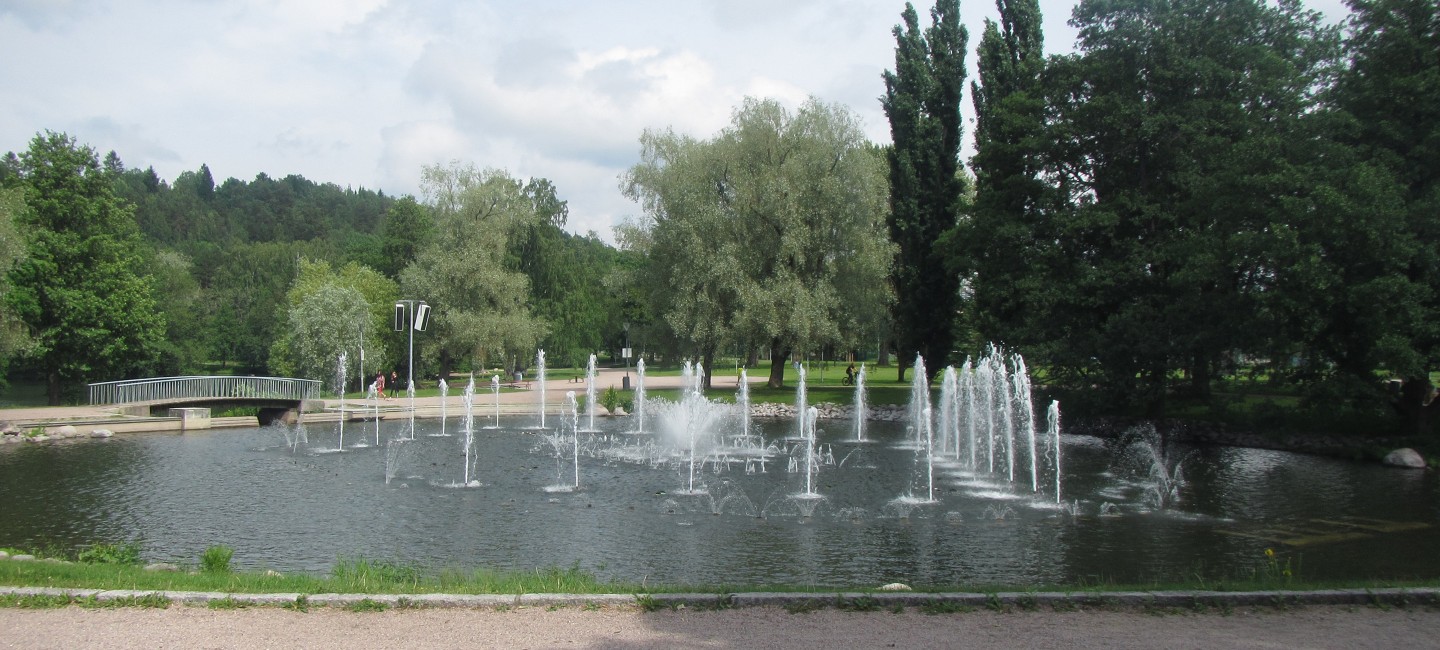 The Pikku-Vesijärvi landscape park is a valuable urban park for the residents of Lahti and it also is a tourist attraction. The park was built in 1959 and it has retained in its almost original form. We prepared a development and maintenance plan for the park.
The objective of the plan was to secure the significance of the historical park as part of the green network of Lahti. The park area also includes the nationally significant and historically valuable railway link that was built in 1869. The railway link is determined as a nationally valuable built environment by Finnish Heritage Agency. The railway embankment has been preserved, and it currently serves as a main route for cyclists and pedestrians. There is also a musical fountain and a sculpture park by the sculptor Lanu in Kariniemenmäki area close to the landscape park.
The key target of our work was to lay out a plan of the functions of the area, including a café, adventure park for children and areas for leisure, resting and workout. Also improving accessibility of the area for diverse visitors of the park, developing park's directional signing and guidance for landscape maintenance were assessed in the plan. New greenery for the park area was selected honouring the history of the park. The plan also included new equipment and new outdoor furniture as well as renewal of the park's general lighting and specific lighting of some selected areas.
The Pikku-Vesijärvi landscape park is located in the Kartano district in Lahti, next to the Vesijärvi harbour, the Sibelius Hall and Kariniemenmäki park. Lahti and the Pikku-Vesijärvi park have been recognised with the Green Flag Award as one of the top urban parks in Finland.