Maintenance of SSAB's industrial area on the terms of the production process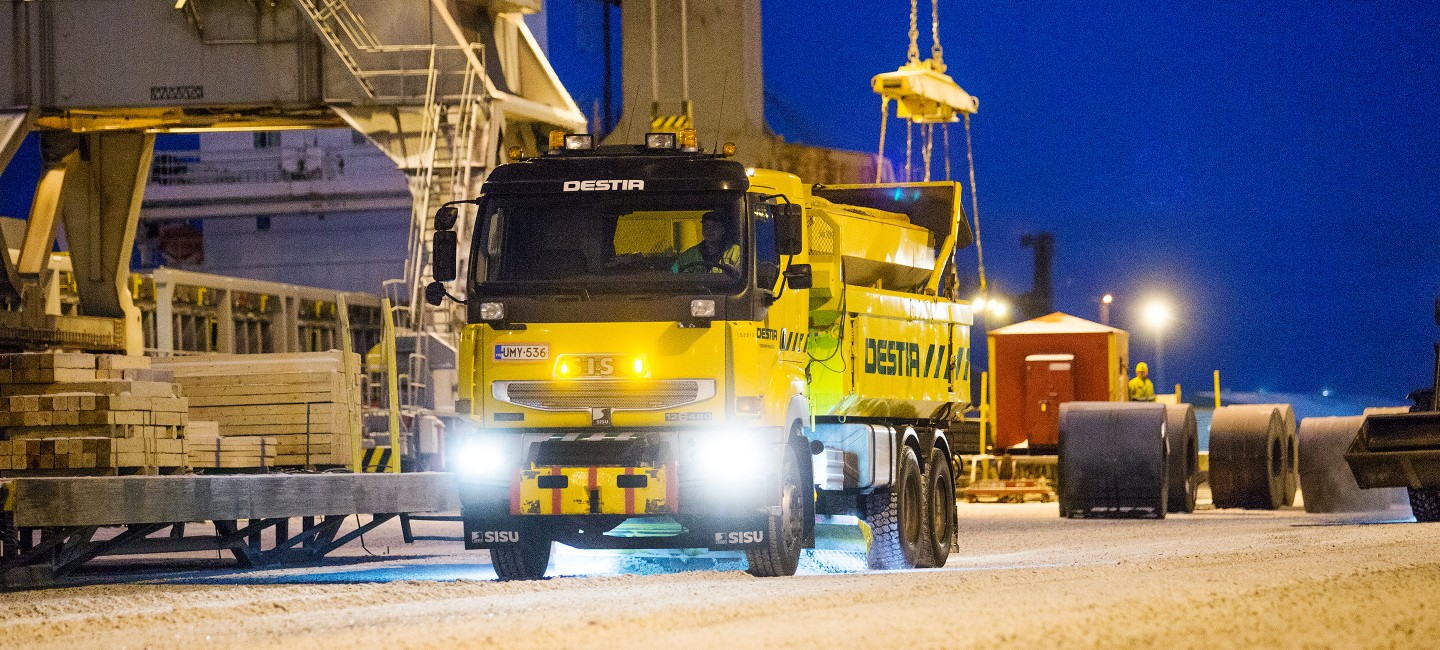 We perform summer and winter season maintenance for the Raahe steel plant. In the contract, we ensure the safety of the factory area and that it stays operational throughout the year.
The purpose of winter maintenance is to ensure that the condition of the roads and other outdoor areas meet the quality standards, and that production can continue through all weather conditions. Our winter maintenance tasks include removal of snow, slush and packed snow as well as sanding on road areas, non-motorised routes and by the doors of buildings.
In the summer, we remove process dust and maintain the condition of green areas and planted areas, pavements, road areas and related equipment, among other things.
In the contract, we work on the terms of the production process. For example, smooth process traffic must be ensured around the clock without the use of salt, as it cannot be used in the steel plant's production environment. In daily maintenance work, we pay attention to heavy traffic, smooth product transport as well as safety for non-motorised traffic.