Destia to build a new Järvilinja power line for Fingrid in North Savo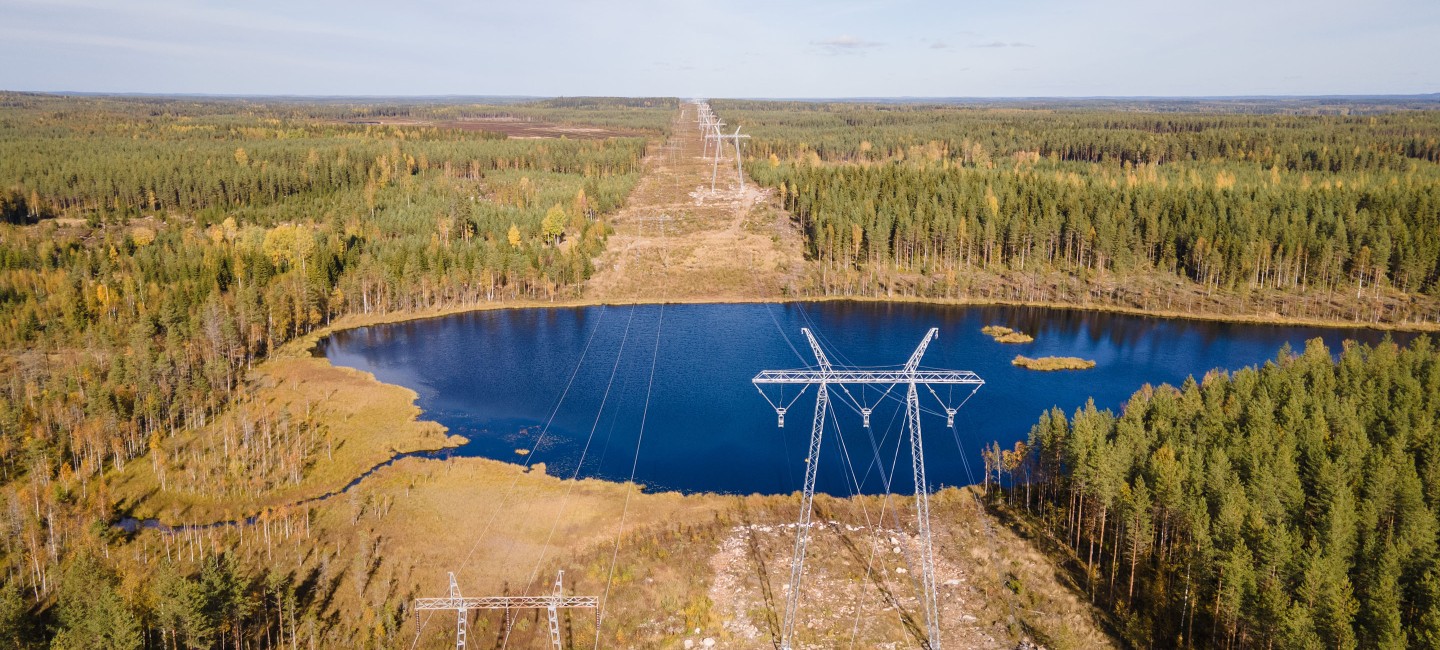 Destia has signed an agreement with Fingrid to build a new transmission line as part of the Järvilinja project, which will increase Finland's electricity transmission capacity from north to south and enable the connection of important wind and solar power projects and industrial investments to the grid. Destia will build a 400/110 kV transmission line, approximately 82 kilometres long, in the Lapinlahti, Siilinjärvi and Kuopio areas.
"The Järvilinja power line and related substation investments will enable the connection of renewable energy production projects to the Finnish grid. This will contribute to the achievement of Finland's climate goals and power self-sufficiency in Finland. Destia has built other demanding projects for us, so we can rely on their ability to deliver the Järvilinja power line to a high standard," says Timo Kiiveri, Senior Vice President, Asset Management, Fingrid.
The increase in renewable electricity production in northern Finland and the simultaneous decrease in electricity production in southern Finland, as well as the increase in electricity consumption, have increased the need for north-south electricity transmission capacity and improved transmission connections. Strengthening the transmission line connection helps maintain the high reliability of the grid, contributes to the development of local electricity networks and enables new investments. At the same time, it will make the Finnish electricity market more efficient and enable electricity prices to remain uniform throughout Finland. 
The new power line will be built alongside the existing one. Work will start with foundation works in Lapinlahti during the autumn and is expected to be completed by the end of 2026.
"With the transformation of energy production, the importance of secure electricity grids with sufficient capacity will grow even more. By building new capacity and strengthening important electricity transmission routes such as the Järvilinja line, we are increasing the transmission capacity of the Finnish grid. In recent years, we have invested in building renewable energy and electricity networks, and it is great to be involved in building the foundations for future developments," says Tapio Leskinen, Director of Energy Networks, Destia.
Fingrid
Fingrid is the operator of the Finnish national grid. We secure reliable electricity supply cost-effectively for our customers and the society at large, helping to create a clean, market-oriented electricity system for the future. Fingrid brings power to you. Guaranteed. www.fingrid.fi
Destia
Destia is the largest infrastructure service company in Finland and part of the international Colas Group. By designing, building and maintaining the transport and energy infrastructure of tomorrow, we are laying the foundations for a good society. The unique sense of infrastructure of the approximately 1,700 people working at Destia helps us achieve that. In 2022, our revenue was approximately EUR 600 million. www.destia.fi