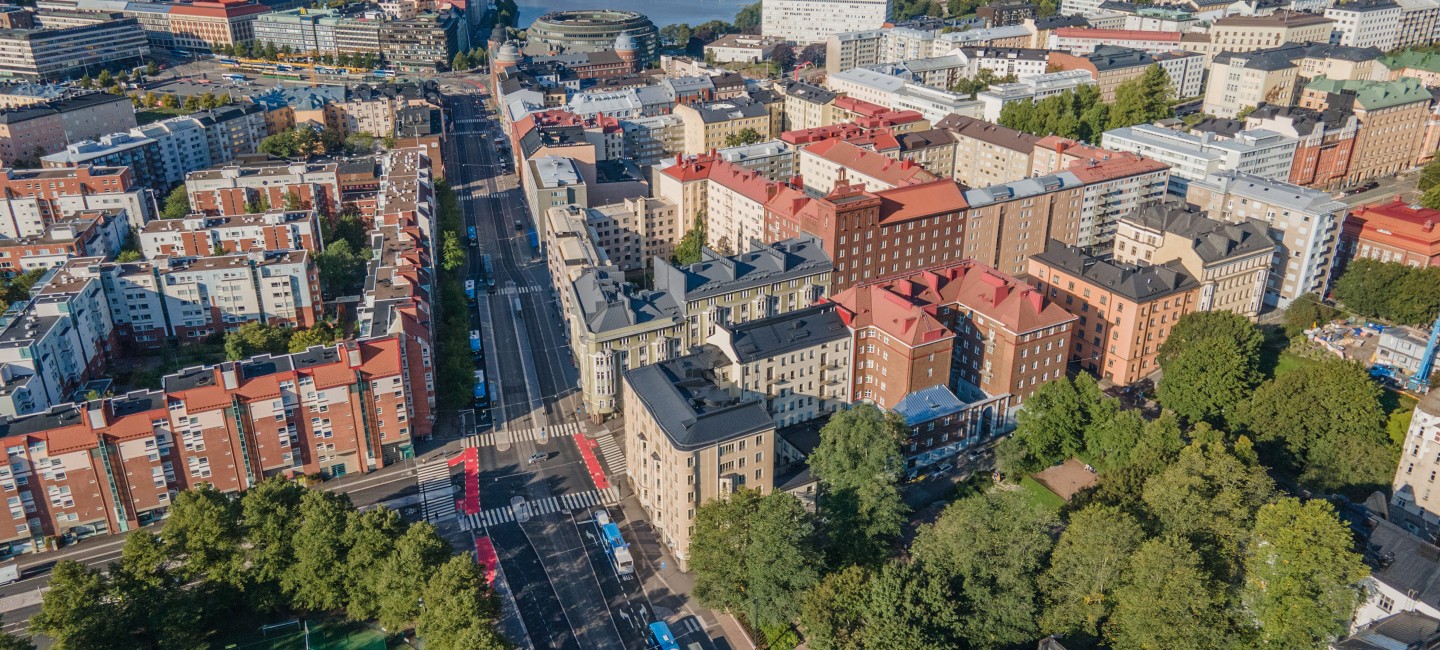 Urban development
Sustainable urban development
Well-designed infrastructure has a major impact on the functionality and comfort of cities. The residents' quality of life is improved by seamless connections for both bicycle and pedestrian traffic as well as heavier traffic, and the diverse service offering of a developing city. We offer a wide range of services for sustainable urban development and project development. When it comes to designing urban environments, our strong implementation and maintenance expertise and competence give us an edge. We have a strong sense of infrastructure for a wide range of projects.
We are particularly strong in the development of traffic junctions and other challenging construction sites, for instance, when creating new housing areas or business premises.
We can develop projects entirely on our own, sharing the risk with our partners, or by providing infrastructure and expert services. To support successful project development, we have an extensive network of partners and customers, including property owners and investors, construction companies, users of facilities, city representatives as well as other important players from retail, logistics and industrial companies, for example.
Interested in our services? Please contact us for more information!